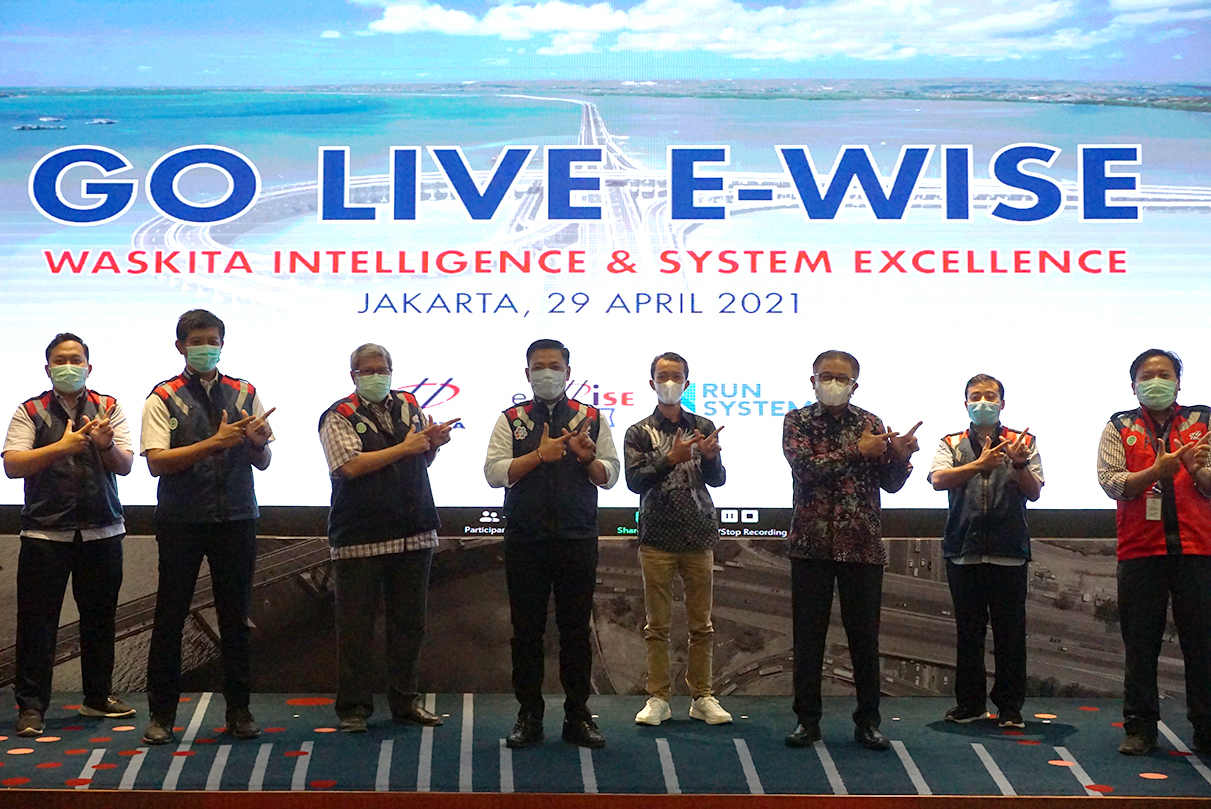 Jakarta, April 29, 2021 – PT Waskita Karya and RUN System just held a Go Live in the 'E-WISE' project which was held at the PT Waskita Karya Auditorium and also by virtual conference (29/04/2021). E-WISE is Waskita's strategic project with RUNSystem in Learning Management System in the form of CQSMS or Contractor Quality Safety Management System.
The competence of partners or vendors in a construction company is very important to be noticed. This motivates PT Waskita Karya to improve the quality and competence of its partners or vendors through the Learning Management System project in the form of a Contractor Quality Safety Management System (CQSMS) called "E-WISE".
E-WISE (Electronic Waskita Intelligence System Excellence) is is a system that will help vendors to improve their competencies related to quality, health, safety and environment. This stage is a process that vendors must go through after administrative selection with the aim of being able to select potential partners who will work together.
On the E-WISE CQSMS website, there are two types of training, mandatory training and additional training. Mandatory training must be followed for vendors according to the vendor category. Meanwhile, additional training is training which attended by vendors and employees of PT Waskita Karya where the materials and tests provided are outside the vendor category.
"We select superior prospective partners to get maximum work results. To obtain it goals, it is necessary to have pre-qualification through the CQSMS. Through a ranking system, potential partners will be selected. Currently working vendors need to be improved by providing materials and guidance, "said I Ketut Pasek Senjaya as Director of Operations I of PT Waskita Karya (Persero) Tbk.
With this system, hopefully that the competence and ability of PT Waskita Karya's employees can increase. Not only from internal parties, it is hoped that Waskita vendors can also improve their competence and capabilities so that the number of vendors who pass the verification will also increase.